Are you dreaming of a picture-perfect wedding surrounded by turquoise waters and stunning white sandy beaches? Look no further! In "The Ultimate Guide to Destination Weddings in Mexico," we will take you on a virtual tour of Mexico's most enchanting wedding destinations. From the hidden gems of Isla Mujeres to the vibrant energy of Playa del Carmen, this guide will provide you with all the essential information and insider tips to plan the destination wedding of your dreams in Mexico. For those mindful of budget without compromising on the dream, consider exploring some affordable destination wedding packages with Hola Weddings. So grab your sunhat, pack your bags, and let's embark on an unforgettable journey together!
Planning a Destination Wedding in Mexico
Congratulations on your decision to have a destination wedding in Mexico! Planning a wedding in a beautiful destination like Mexico can be exciting and memorable. In this comprehensive guide, we will walk you through all the essential steps to plan your dream wedding in Mexico.
Choosing the Perfect Location
Mexico offers a plethora of stunning locations for destination weddings. Whether you dream of a beachfront ceremony, a historic hacienda celebration, or an all-inclusive resort wedding, Mexico has something to offer for every couple. It is essential to consider the ambiance, accessibility, and amenities of each location before making your final decision.
Understanding the Legal Requirements
Before you start planning your destination wedding in Mexico, it is crucial to understand the legal requirements. Mexico has specific documentation and paperwork requirements that must be fulfilled to ensure the legality of your marriage. You will need to gather important documents and coordinate with the local authorities or your wedding planner to navigate through the legal process smoothly.
Deciding on a Time of Year
The time of year can significantly impact your wedding experience in Mexico. It is essential to consider factors such as weather, tourist seasons, and pricing when deciding on a date for your destination wedding. Mexico experiences a tropical climate, and certain months may bring rainfall or hurricanes. Taking these factors into account will help you choose a time of year that suits your preferences.
Budgeting for Your Destination Wedding
Setting a realistic budget is an important step in planning any wedding, and destination weddings in Mexico are no exception. Your budget will determine the size, style, and overall experience of your wedding. Take into consideration factors such as venue fees, accommodations, transportation, catering, and additional services when creating your budget. Be sure to allocate funds for unexpected expenses or last-minute additions to avoid any financial surprises along the way.
Finding the Right Venue in Mexico
A crucial aspect of planning a destination wedding in Mexico is finding the perfect venue. Mexico offers a wide range of options, each with its own unique charm and ambiance. Here are some popular types of wedding venues you can consider:
Beachfront Venues
Mexico's picturesque coastline is dotted with stunning beachfront venues that provide a dreamy backdrop for your wedding ceremony. Imagine walking down the aisle with the sound of crashing waves and a breathtaking sunset as your backdrop. Beachfront venues in Mexico offer a blend of natural beauty, romantic atmosphere, and convenience, as many resorts offer onsite accommodations.
Historic Haciendas
For couples seeking a touch of history and culture, Mexico's historic haciendas are an excellent choice for a wedding venue. These vintage estates boast colonial architecture, lush gardens, and a sense of old-world charm. Hosting your wedding at a hacienda will transport you and your guests to a bygone era, creating an unforgettable backdrop for your special day.
All-Inclusive Resorts
All-inclusive resorts in Mexico are a popular choice for destination weddings. These resorts offer a range of amenities and services for both you and your guests, ensuring a stress-free and enjoyable experience. With onsite accommodations, catering, and even wedding planning services, an all-inclusive resort can streamline the wedding planning process and create a seamless vacation for you and your loved ones.
Arranging Accommodations and Transportation
Once you have chosen your wedding venue, it's time to arrange accommodations and transportation for your guests. Here are some important considerations for this aspect of your destination wedding planning:
Booking Accommodations for Your Guests
Helping your guests find suitable accommodations is a crucial part of planning a destination wedding. If you have chosen an all-inclusive resort, they may offer special rates or group booking options for your guests. It is also helpful to provide a range of accommodation options, from luxury resorts to budget-friendly hotels, to cater to different budgets and preferences.
Transportation Options for Your Wedding Party
Coordinating transportation for your wedding party is essential to ensure everyone arrives at the venue on time. Depending on the distance between accommodations and the wedding venue, you may want to consider renting private shuttles, arranging transportation services, or even exploring unique options like horse-drawn carriages for a touch of romance.
Airport Transfers and Transportation Services
Making arrangements for airport transfers is a considerate gesture that will make your guests' arrival in Mexico much smoother. Pre-arranging airport transfers or sharing transportation options such as shuttle services or taxi companies with your guests will help them feel welcomed and eliminate any stress associated with navigating a new destination.
Choosing the Perfect Wedding Package
To simplify your wedding planning process, many venues in Mexico offer wedding packages that combine essential services and amenities. Here are some common types of wedding packages you can consider:
All-Inclusive Wedding Packages
Many resorts and venues in Mexico offer all-inclusive wedding packages that include everything from venue rental to catering, decorations, and even the services of a dedicated wedding planner. These packages provide convenience, peace of mind, and often come at a fixed cost that helps you budget effectively. All-inclusive wedding packages can also allow you to tailor your wedding to specific themes or preferences without excessive planning and coordination.
Customized Wedding Packages
If you prefer a more personalized wedding experience, customized wedding packages allow you to handpick the services and amenities that suit your vision. Working closely with your wedding planner or venue coordinator, you can create a package that reflects your unique style, preferences, and budget. Customized wedding packages give you the freedom to add or omit services according to your needs, ensuring a truly personalized celebration.
Inclusions and Upgrades
When comparing wedding packages, pay attention to the specific inclusions and any additional services or upgrades that may be available. Some packages may include extras such as spa treatments, tours, or even a complimentary honeymoon stay. Be sure to communicate your expectations and desires to your wedding planner or venue coordinator to ensure you understand what is included in your package and what may require an additional cost.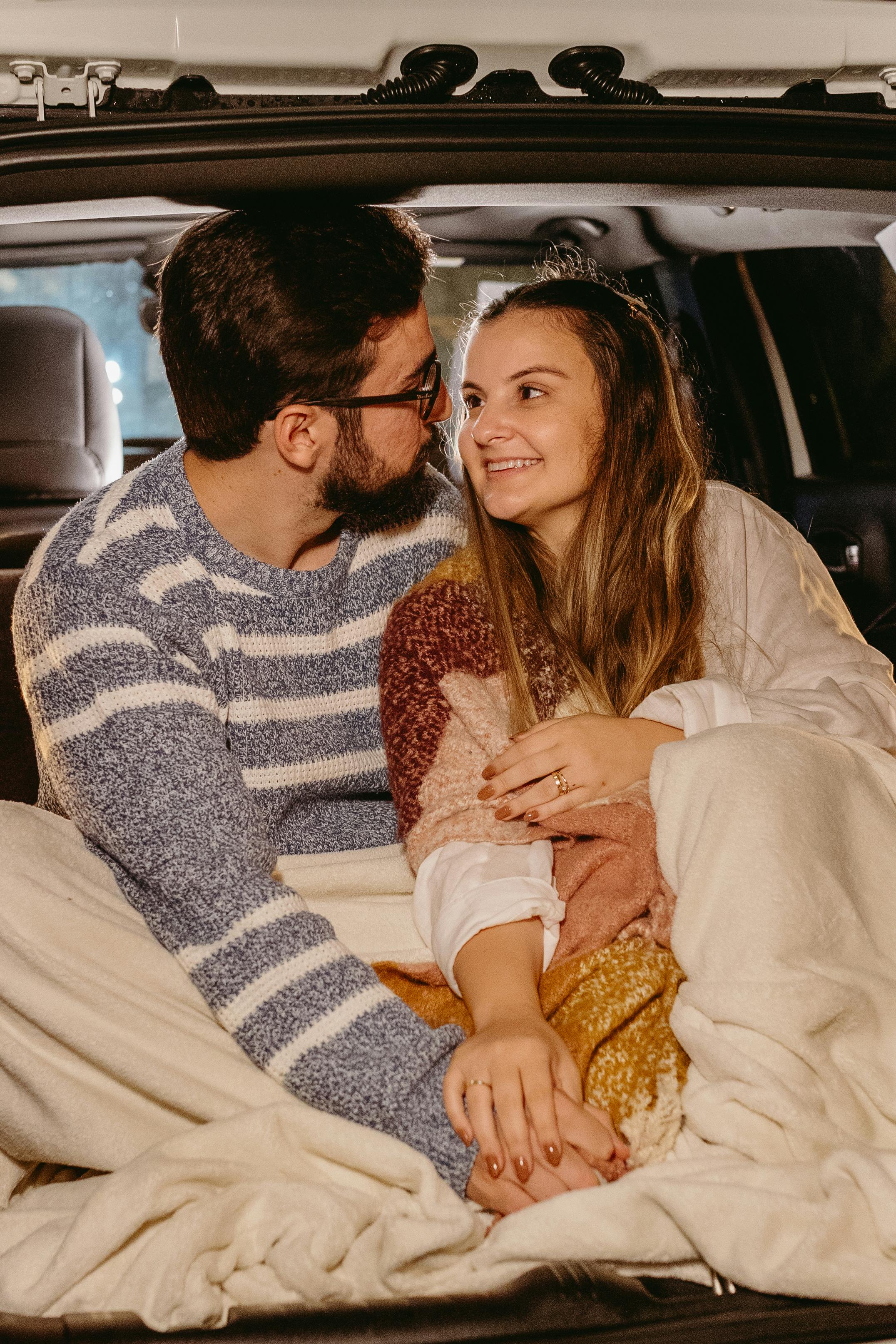 Working with Local Wedding Planners and Vendors
To ensure a smooth and stress-free wedding planning experience, hiring a local wedding planner is highly recommended. Here are some benefits of working with a local wedding planner in Mexico:
Benefits of Hiring a Local Wedding Planner
A local wedding planner in Mexico brings invaluable knowledge, experience, and connections to the table. They will assist you in navigating the local wedding industry, cultural nuances, and legal requirements. From recommending the best vendors to coordinating logistics and ensuring smooth communication, a local wedding planner will be your trusted ally throughout the planning process.
Recommended Wedding Planners in Mexico
Mexico is enriched with talented wedding planners who specialize in creating unforgettable destination weddings. Research and connect with wedding planners who have experience in the specific location you have chosen. Look for testimonials and reviews from past clients to ensure their professionalism, expertise, and reliability.
Finding and Booking Local Vendors
Working with local vendors can add an authentic touch to your destination wedding in Mexico. From florists and photographers to DJs and caterers, Mexico offers a wide range of talented professionals. Your local wedding planner can provide recommendations based on your preferences and budget, ensuring you find the perfect vendors to bring your vision to life.
Designing Your Dream Wedding
When it comes to designing your dream wedding in Mexico, there are several important aspects to consider. Here are some areas you can focus on to create a memorable ambiance:
Choosing a Theme and Decor
Selecting a theme for your wedding will set the tone and atmosphere for your special day. Whether you envision a beach boho, elegant garden, or traditional Mexican fiesta, your theme will guide your decor choices. Incorporate elements such as colors, textures, and cultural motifs to bring your theme to life and create a cohesive look throughout your wedding venue.
Floral Design and Bouquets
Flowers are an essential part of any wedding, and Mexico's vibrant flora offers endless options for stunning floral arrangements. Work with a talented local florist to select flowers that align with your theme, preferences, and budget. From elaborate centerpieces to bouquets and boutonnieres, flowers will add a touch of natural beauty and elegance to your wedding venue.
Rentals and Furniture
Choosing the right rentals and furniture is crucial for creating a comfortable and inviting environment for your guests. Whether you prefer rustic charm or contemporary elegance, select furniture and decor pieces that complement your theme and venue. From seating arrangements to table settings and lighting, every detail matters in creating a cohesive and visually appealing wedding space.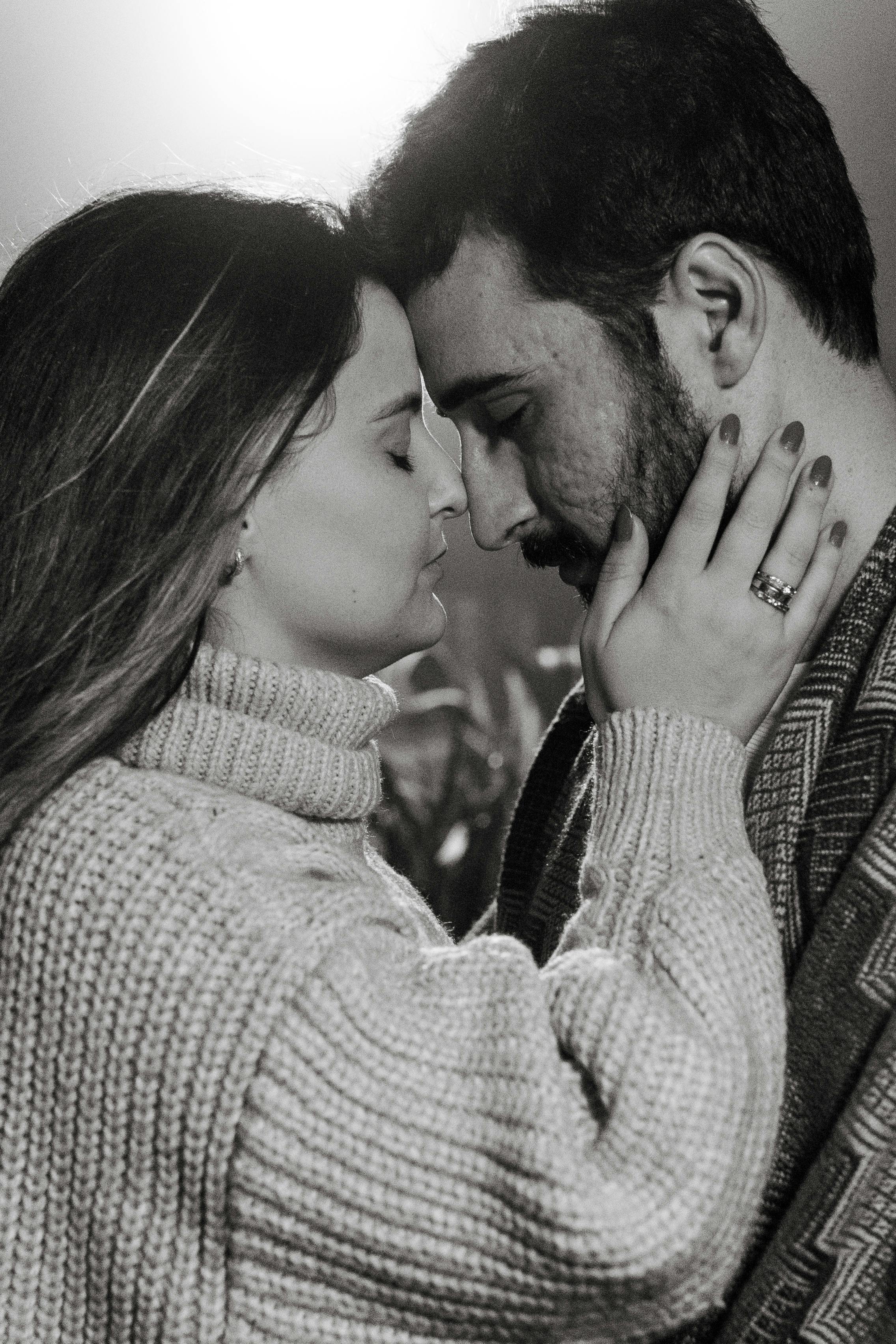 Crafting a Memorable Menu
One of the highlights of any wedding is the food and beverages. Mexico is renowned for its rich and flavorful cuisine, which presents exciting opportunities for creating a memorable menu. Here are some aspects to consider when crafting your wedding menu:
Traditional Mexican Cuisine
Infuse your wedding menu with traditional Mexican flavors to offer a unique culinary experience to your guests. From mouthwatering tacos and ceviche to regional specialties like mole and cochinita pibil, there is a wide variety of dishes to choose from. Incorporating local ingredients and flavors will add an authentic touch to your wedding feast.
Customizing Your Menu
While traditional Mexican cuisine is exceptional, it is important to cater to the varied preferences of your guests. Discuss dietary restrictions, allergies, and special requests with your chosen caterer to ensure everyone can enjoy the menu. Offering options for vegetarians, vegans, and guests with specific dietary needs will make your wedding inclusive and memorable for everyone.
Specialty Drinks and Tequila Tastings
No Mexican wedding is complete without a delightful selection of specialty drinks. From margaritas and mojitos to tequila tastings and mezcal cocktails, the options are endless. Consider incorporating local spirits and refreshing beverages that reflect the vibrant culture of Mexico. This will add an element of fun and celebration to your wedding reception.
Capturing the Moments: Photography and Videography
Preserving the memories of your destination wedding in Mexico is essential, and professional photography and videography services play a crucial role in capturing those precious moments. Here are some considerations when choosing your wedding photographer and videographer:
Hiring a Professional Photographer
A professional wedding photographer with experience in destination weddings can beautifully capture the essence and emotion of your special day. Research photographers who specialize in Mexico weddings and review their portfolios to ensure their style aligns with your vision. Schedule a consultation or engagement photo shoot to establish rapport and discuss specific shots or moments you want to capture.
Choosing a Videographer
Having a professional videographer can bring your wedding day to life through a beautifully crafted film. Look for videographers who have experience in destination weddings and understand cultural nuances. Discuss your vision and preferences, and review samples of their previous work to ensure their storytelling and editing style resonates with you.
Engagement and Trash the Dress Photoshoots
To make the most of your time in Mexico, consider scheduling engagement and trash the dress photoshoots. These additional sessions allow you to capture stunning images in different locations or at unique attractions. An engagement shoot will provide you with beautiful imagery to use for wedding invitations or save-the-date cards. A trash the dress shoot is a fun and adventurous way to create striking and unconventional wedding photos.
Entertainment and Music
Entertainment and music are crucial for setting the mood and creating a joyful atmosphere at your destination wedding in Mexico. Here are some options to consider:
Live Music Options
Mexico is known for its vibrant music scene, and incorporating live music into your wedding celebration is a fantastic way to embrace the local culture. From mariachi bands and traditional folk music to jazz ensembles and salsa bands, there are numerous options to choose from. Live music will add energy and excitement to your wedding reception, encouraging guests to dance and celebrate.
DJ Services and Dance Floor
If you prefer a more contemporary or diverse music selection, hiring a professional DJ is a great option. A DJ can curate a playlist that caters to your musical preferences and keeps the dance floor alive throughout the night. Discuss your desired music genres and specific songs with the DJ to ensure they create a memorable party atmosphere.
Traditional Mexican Entertainment
Enhance the cultural experience of your destination wedding by incorporating traditional Mexican entertainment. Consider hiring a folk dance group or a fire performance troupe to captivate your guests with mesmerizing performances. Traditional entertainment will provide a unique and memorable experience, ensuring your wedding stands out from the rest.
Experiencing Mexico: Pre and Post-Wedding Activities
While planning your destination wedding, don't forget to consider the pre and post-wedding activities that you and your guests can enjoy in Mexico. Here are some ideas to make the most of your time in this beautiful country:
Sightseeing and Cultural Excursions
Mexico is rich in history, ancient ruins, and vibrant cities waiting to be explored. Take advantage of your time in Mexico by organizing sightseeing tours or cultural excursions for you and your guests. Visit iconic sites such as Chichen Itza and Tulum, explore colorful colonial towns like San Miguel de Allende, or take a food tour to savor the diverse flavors of Mexican cuisine.
Relaxing Spa and Wellness Activities
Wedding planning can be stressful, so take time to unwind and pamper yourself with spa and wellness activities. Many resorts and destinations in Mexico offer world-class spas and wellness facilities. Treat yourself to a rejuvenating massage, a relaxing yoga session, or a therapeutic soak in natural hot springs. This will allow you to destress and fully enjoy your destination wedding experience.
Adventure and Outdoor Activities
Mexico's diverse geography offers numerous opportunities for adventure and outdoor activities. From snorkeling and scuba diving in the turquoise waters of the Caribbean Sea to hiking in breathtaking national parks or zip-lining through lush jungles, there is something for every thrill-seeker. Plan group activities or provide suggestions to your guests, ensuring they have the chance to experience the beauty and thrills of Mexico.
In conclusion, planning a destination wedding in Mexico is an exciting and rewarding experience. By carefully considering all the aspects outlined in this comprehensive guide, you can create a dream wedding that reflects your style, honors the local culture, and provides an unforgettable experience for you and your loved ones. With the stunning locations, warm hospitality, and vibrant atmosphere that Mexico offers, you are certain to have a wedding celebration that will be cherished for a lifetime.