Imagine saying your vows against the backdrop of Mexico's rich history and cultural beauty. A destination wedding in one of Mexico's historic cities is the perfect way to celebrate the start of your journey as a married couple. From the vibrant colors and delicious cuisine to the stunning architecture and warm hospitality, Mexico offers a unique and unforgettable experience for couples looking to create lasting memories. Whether you choose to exchange your vows in the picturesque streets of San Miguel de Allende or the ancient ruins of Chichen Itza, your wedding in Mexico's historic cities is sure to be a celebration filled with cultural delights that you and your loved ones will cherish forever.
1. Introduction
Don't settle for an ordinary wedding when you can have an extraordinary one in one of Mexico's historic cities. Imagine a wedding filled with rich cultural traditions, stunning architecture, and delectable cuisine. In this comprehensive article, we will guide you through every step of planning your dream destination wedding in Mexico's historic cities. From picking the perfect city to incorporating cultural traditions, finding the ideal wedding venue, and capturing precious memories, we've got you covered. So, fasten your seatbelts and get ready for a journey into the heart of Mexico's enchanting history and vibrant traditions.
2. Picking the Perfect Historic City
2.1 Understanding Mexico's Historic Cities
Mexico is home to a plethora of breathtaking historic cities, each with its own unique charm and character. From the bustling streets of Mexico City to the colonial charm of San Miguel de Allende, these cities are a treasure trove of history and culture. Understanding the historical significance and atmosphere of each city will help you choose the perfect one for your dream wedding.
2.2 Top Historic Cities for Weddings
While every historic city in Mexico offers its charms, there are a few that stand out as top choices for weddings. San Miguel de Allende, with its picturesque streets and stunning architecture, is a popular choice for couples seeking a romantic and intimate setting. Mexico City, on the other hand, provides a vibrant and cosmopolitan backdrop for a modern and chic wedding. Other notable cities include Oaxaca, Queretaro, and Guanajuato, each with its own allure and allure.
2.3 Factors to Consider in Choosing a Historic City
When choosing a historic city for your wedding, it's essential to consider several factors. Firstly, think about the accessibility and travel requirements for you and your guests. Secondly, consider the climate and weather conditions during the time of your wedding. Lastly, think about the availability of wedding venues, accommodation options, and local amenities. By considering these factors, you can ensure that your chosen city meets all your requirements and exceeds your expectations.
3. Cultural Wedding Traditions
3.1 Incorporating Mexican Traditions
Embracing the rich cultural traditions of Mexico will add a unique and meaningful touch to your wedding ceremony. From the lively and colorful papel picado decorations to the symbolic lasso or "el lazo" ceremony, there are countless traditions you can incorporate into your special day. Talk to your wedding planner or do some research to discover the customs that resonate with you and reflect the essence of Mexico.
3.2 Traditional Mexican Wedding Attire
When it comes to wedding attire, Mexico offers a wide range of stunning options. For the bride, a traditional Mexican wedding dress, known as a "traje de novia," is a popular choice. These dresses are often intricately embroidered, featuring vibrant colors and delicate lace details. Grooms can opt for a traditional charro suit, a beautifully embroidered outfit that exudes elegance and masculinity. By embracing traditional Mexican attire, you and your partner can feel like true royalty on your big day.
3.3 Music and Dance of Mexico
No Mexican wedding is complete without the vibrant music and dance that defines the country's culture. Hiring a Mariachi band to serenade your guests with lively tunes is a popular choice. The rhythmic beats of salsa, cumbia, and merengue will get everyone on the dance floor, ensuring a night filled with joy and celebration. If you want to truly immerse yourself in the local culture, consider hiring traditional folk dancers to perform at your wedding. Their colorful costumes and mesmerizing moves will leave a lasting impression on you and your guests.
4. Finding the Ideal Wedding Venue
4.1 Historic Haciendas and Palaces
Mexico's historic haciendas and palaces offer a fairytale-like setting for your wedding. These architectural gems are steeped in history and exude old-world charm. Imagine exchanging your vows in a stunning courtyard adorned with blooming flowers, or dancing the night away in a grand ballroom filled with opulent chandeliers. From intimate haciendas to grand palaces, the options are endless, and each venue promises an unforgettable experience for you and your guests.
4.2 Churches and Cathedrals
For couples seeking a religious ceremony, Mexico's historic churches and cathedrals provide a breathtaking backdrop. These architectural marvels are not only stunning but also carry profound cultural and religious significance. Whether you choose a small parish church or a grand cathedral, the rich history and ornate details will create a truly ethereal atmosphere for your wedding ceremony. The natural acoustics of these sacred spaces also make them perfect for musical performances or choirs, elevating the overall experience.
4.3 Unique Outdoor Locations
If you're a nature lover or simply dream of an outdoor wedding, Mexico's historic cities have plenty to offer. From lush gardens and picturesque parks to breathtaking beachfront locations, the possibilities are endless. Imagine exchanging vows under a canopy of blooming flowers, with a gentle breeze carrying the fragrance of the surrounding flora. Outdoor venues provide a sense of tranquility and natural beauty that adds a touch of magic to your special day.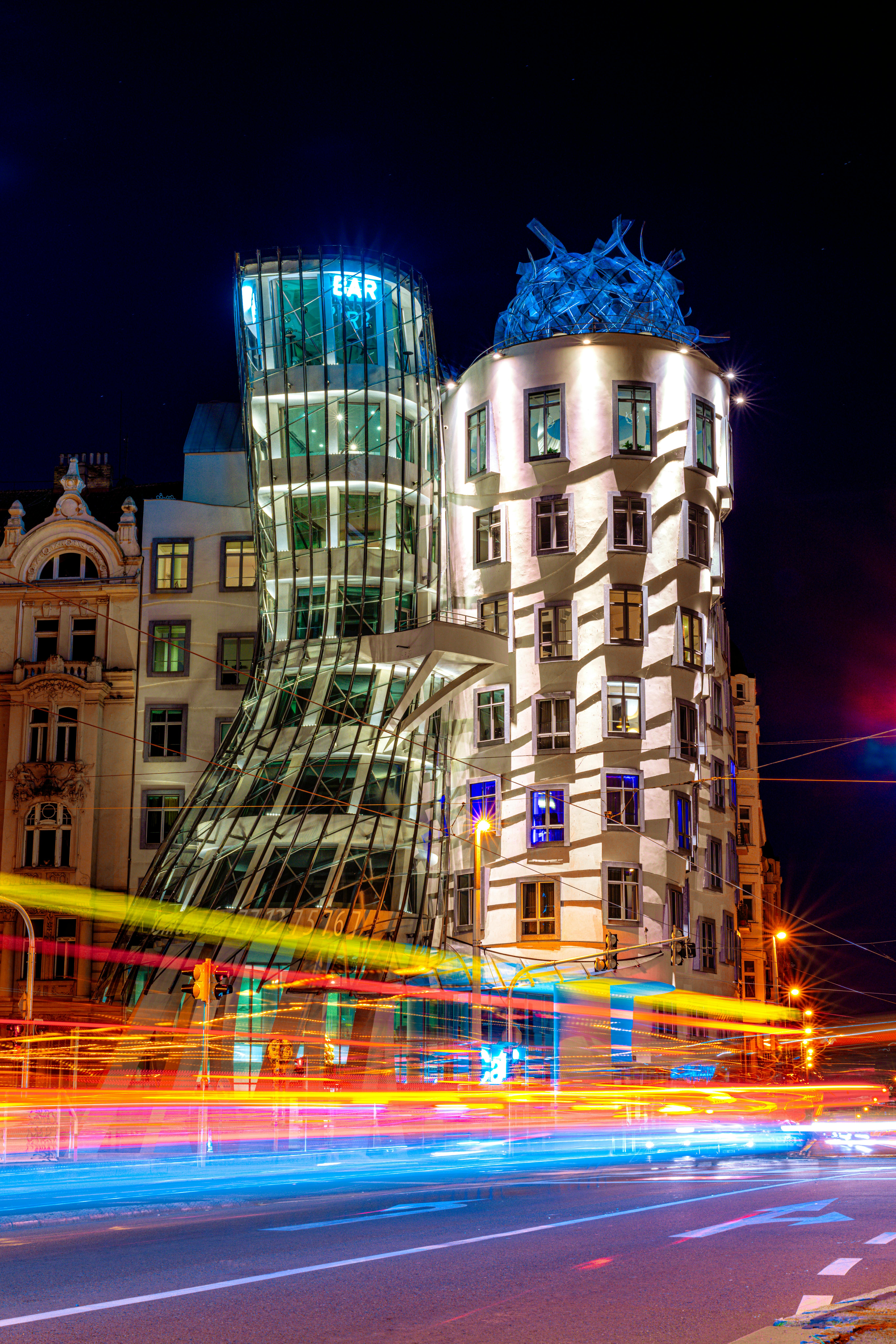 5. Planning Your Mexican Wedding
5.1 Hiring a Wedding Planner
Planning a destination wedding can be a daunting task, but with the help of a professional wedding planner, it becomes a breeze. A wedding planner with experience in Mexican weddings will not only alleviate the stress of planning but also ensure that every detail is taken care of. From arranging transportation and accommodations for you and your guests to coordinating with local vendors and handling legal requirements, a wedding planner will be your trusted guide throughout the entire process.
5.2 Legal Requirements and Documentation
Getting married in Mexico requires some paperwork and legal procedures. It's important to familiarize yourself with the necessary documents, such as passports, birth certificates, and tourist cards. Depending on your specific situation, you may also need additional documents, such as divorce or death certificates. Working closely with your wedding planner or local authorities will ensure that you have all the required paperwork in order, allowing you to focus on enjoying your special day.
5.3 Budgeting for a Destination Wedding
Destination weddings can be as extravagant or intimate as you desire, but it's crucial to establish a budget early on. Take into consideration factors such as travel expenses, accommodations, venue rental, catering, and entertainment. While a destination wedding in Mexico can be more affordable than a traditional wedding in the US, it's important to account for all expenses and allocate your budget wisely. Discuss your budget and requirements with your wedding planner to ensure a seamless and financially manageable wedding experience.
6. Cultural Cuisine for Your Wedding
6.1 Traditional Mexican Dishes
One of the highlights of any wedding is undoubtedly the food, and Mexican cuisine certainly does not disappoint. Incorporate the flavors and spices of Mexico by serving traditional dishes such as tamales, mole, ceviche, and enchiladas. Don't forget the delicious guacamole and salsa to accompany your appetizers. Mexican cuisine is known for its bold and vibrant flavors, and by incorporating these dishes into your wedding menu, you're guaranteed to satisfy the taste buds of your guests.
6.2 Cocktail and Beverage Options
No celebration is complete without a variety of refreshing cocktails and beverages. Treat your guests to classic Mexican drinks such as margaritas, palomas, and micheladas. These drinks not only taste delicious but also perfectly complement the vibrant atmosphere of a Mexican wedding. If you want to add a unique touch, consider hosting a tequila or mezcal tasting for your guests. With a wide range of tequila and mezcal varieties available, you're sure to find something that suits everyone's preferences.
6.3 Desserts and Sweet Treats
End your wedding on a sweet note with a selection of traditional Mexican desserts and sweet treats. Indulge in churros, flan, tres leches cake, or arroz con leche. These desserts are loved for their rich flavors and decadent textures. You can also surprise your guests with a traditional Mexican candy bar, offering an assortment of sweet treats like alegrías or candied pumpkin. Your guests will be delighted by the delicious finale to your unforgettable wedding celebration.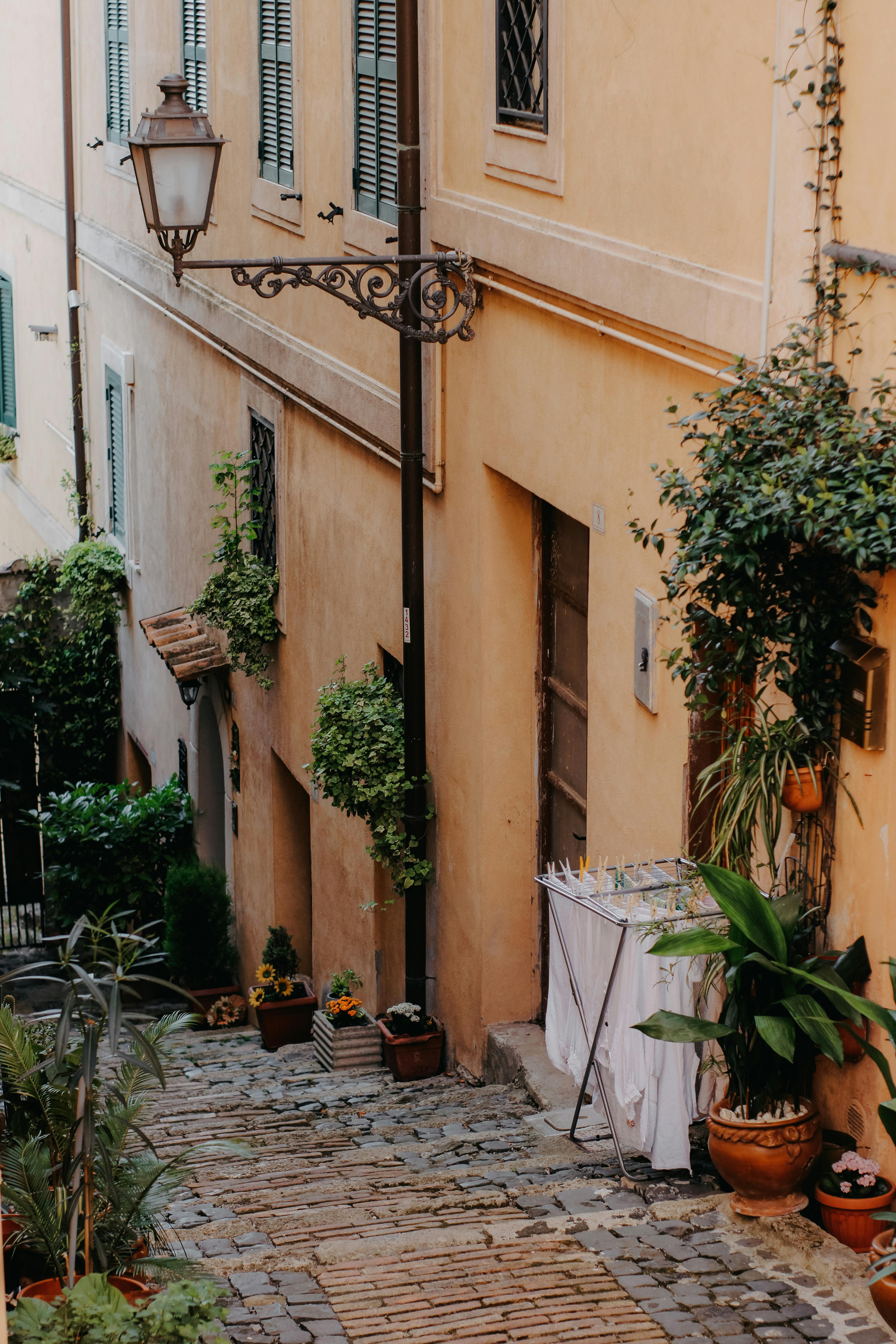 7. Celebrate with Local Traditions
7.1 Mariachi Bands and Folk Dances
Immerse yourself in the vibrant traditions of Mexico by hiring a Mariachi band to serenade you and your guests. Mariachi music is synonymous with celebrations in Mexico and will infuse your wedding with joy and energy. Alternatively, you can opt for traditional folk dancers to perform at your reception. Their colorful costumes and energetic moves will bring the spirit of Mexico to life and create an unforgettable experience for everyone in attendance.
7.2 Traditional Wedding Favors
Thank your guests for being a part of your special day with traditional Mexican wedding favors. Consider gifting miniature bottles of tequila or mezcal, personalized maracas, or handmade Mexican pottery. These thoughtful and culturally inspired gifts will serve as lasting mementos of your wedding and leave a lasting impression on your guests.
7.3 Fireworks and Pyrotechnic Displays
Add a touch of grandeur and excitement to your wedding by incorporating fireworks or pyrotechnic displays. While it's important to follow safety guidelines and obtain the necessary permits, these dazzling spectacles are a popular choice in Mexican wedding celebrations. The vibrant bursts of light and color will create an enchanting ambiance and captivate the attention of all your guests.
8. Pre and Post-Wedding Activities
8.1 Exploring Historic Sites and Landmarks
Make the most of your time in Mexico's historic cities by exploring the rich history and fascinating landmarks. From ancient ruins to majestic cathedrals, there is so much to discover. Take a guided tour and immerse yourself in the captivating stories and architectural wonders that these cities have to offer. Exploring together will create cherished memories and deepen your connection to the rich heritage of Mexico.
8.2 Immersing in Local Festivities
If you're lucky enough to coincide your wedding with a local festival or celebration, make sure to participate and immerse yourselves in the vibrant atmosphere. Experience the traditional dances, indulge in local delicacies, and witness the joyous celebrations that bring communities together. By joining in the festivities, you and your guests will have a truly authentic and unforgettable experience.
8.3 Relaxation and Spa Experiences
Wedding planning can be stressful, but Mexico's historic cities offer the perfect escape for relaxation and pampering. Treat yourselves and your guests to rejuvenating spa experiences or simply spend a day lounging by a pool or on a pristine beach. Take advantage of the tranquil surroundings and soothing ambiance to recharge and unwind before or after your big day.
9. Accommodation Options for Guests
9.1 Luxury Hotels and Resorts
Mexico's historic cities are home to a wide range of luxury hotels and resorts that cater to every need and desire. From world-class amenities to impeccable service, these accommodations will ensure that your guests are treated like royalty. Many hotels and resorts also offer wedding packages and have experienced staff who can assist with any wedding-related arrangements or services.
9.2 Boutique and Historic Inns
For a more intimate and charming experience, consider booking boutique hotels or historic inns. These accommodations often feature unique architecture, personalized service, and a cozy atmosphere. Your guests will appreciate the attention to detail and the opportunity to immerse themselves in the local culture and heritage.
9.3 Vacation Rentals and Villas
For larger groups or families, vacation rentals and villas provide a comfortable and spacious option. Renting a villa allows you and your guests to have a home away from home, complete with private amenities and ample space for gathering. Whether you choose a beachfront villa or a colonial-style home in the heart of the city, these accommodations offer a sense of privacy and exclusivity.
10. Capturing Memories: Photography and Videography
10.1 Hiring Professional Wedding Photographers
Your wedding day is a collection of precious moments that deserve to be captured and cherished forever. Hiring professional wedding photographers who specialize in destination weddings will ensure that every detail is beautifully documented. Look for photographers who have experience in capturing the unique atmosphere and scenery of Mexico's historic cities. Their expertise will guarantee that you have stunning photographs to relive your special day for years to come.
10.2 Creative Wedding Photography Ideas
To add an extra touch of creativity to your wedding photographs, consider incorporating unique elements such as colorful Mexican textiles, traditional props like sombreros or papel picado banners, or even capturing moments at iconic landmarks in the city. Discuss your ideas with your photographer, and together, you can create a visual story that reflects the magic and beauty of your Mexican wedding.
10.3 Cinematic Wedding Videography
A well-crafted wedding video can transport you back to the day of your wedding, evoking all the emotions and memories. Hire a professional videographer who specializes in destination weddings and understands the importance of capturing the essence of Mexico's historic cities. From documenting the breathtaking architecture to capturing the joyous celebrations, a cinematic wedding video will be a priceless keepsake that you can treasure for a lifetime.
In conclusion, celebrating your wedding in Mexico's historic cities guarantees an unforgettable experience filled with culture, beauty, and joy. From picking the perfect city to incorporating cultural traditions, finding the ideal wedding venue, and capturing precious memories, every aspect of your wedding can be tailored to create a truly memorable experience. So, whether you dream of an intimate ceremony in a hacienda or a grand celebration in a colonial cathedral, Mexico's historic cities offer the perfect backdrop for your love story. Embrace the vibrant culture, indulge in the exquisite cuisine, and immerse yourselves in the rich history as you embark on this incredible journey of love and tradition.