Ready to get swept away on a romantic honeymoon by the beautiful beaches of Mexico? Look no further! In this article, we've compiled a list of the top 10 Mexico beach honeymoon destinations just for you. Whether you're dreaming of crystal-clear turquoise waters, secluded sandy shores, or vibrant beachside towns, Mexico has it all. Imagine strolling hand in hand along the shore, sipping on refreshing cocktails, and basking in the warm sun with your loved one. Get ready to immerse yourself in the magic of Mexico's breathtaking coastal getaways.
1. Tulum
Tulum is a must-visit destination for its beautiful beaches, Mayan ruins, and eco-friendly resorts. The white sandy beaches of Tulum are truly breathtaking, with crystal clear turquoise waters that will leave you in awe. Whether you're looking to relax under a palm tree, take a dip in the refreshing ocean, or simply enjoy the stunning views, Tulum's beaches have something for everyone.
Aside from its natural beauty, Tulum is known for its rich Mayan history. The iconic Tulum Ruins, situated on a cliff overlooking the Caribbean Sea, offer a glimpse into the ancient civilization's architectural prowess. Explore the remnants of this once-thriving city and imagine what life was like for the Mayans who called it home. The combination of history and stunning coastal scenery makes Tulum a truly unique destination.
Tulum is also famous for its eco-friendly resorts. These sustainable accommodations blend seamlessly with the natural environment, allowing you to enjoy luxurious amenities while minimizing your footprint. From stylish eco-lodges to chic jungle retreats, Tulum offers a range of options for environmentally conscious travelers. Immerse yourself in nature and experience the harmony of this eco-conscious paradise.
2. Cancun
If vibrant nightlife and luxury resorts are what you seek, Cancun is the perfect destination for you. The city comes alive after dark, with a plethora of bars, clubs, and entertainment venues to choose from. Dance the night away to the beats of world-renowned DJs, indulge in delicious cocktails, and make unforgettable memories with friends and loved ones.
Cancun is also famous for its luxury resorts, offering the ultimate in relaxation and indulgence. From sprawling beachfront properties to boutique hotels, Cancun's accommodations cater to every taste and budget. Enjoy world-class amenities, spa treatments, and gourmet dining as you soak up the sun and unwind in paradise.
For adventure enthusiasts, Cancun is a haven for water sports. Whether you're into snorkeling, scuba diving, or jet skiing, Cancun's crystal-clear waters provide the perfect playground for aquatic activities. Dive into vibrant coral reefs, swim with colorful marine life, and discover the wonders that lie beneath the surface.
3. Playa del Carmen
Playa del Carmen is a vibrant coastal town known for its lively Fifth Avenue, Xcaret Park, and enchanting cenotes. Fifth Avenue, or Quinta Avenida, is the heart of Playa del Carmen and a shopper's paradise. Stroll along this bustling pedestrian street and explore a variety of shops, boutiques, and local craft markets. From trendy fashion to unique souvenirs, Fifth Avenue offers an array of options to satisfy any retail therapy cravings.
Xcaret Park is a natural wonderland, where you can immerse yourself in Mexico's rich biodiversity. From swimming in underground rivers to witnessing traditional Mayan ceremonies, Xcaret Park offers a unique blend of nature, culture, and adventure. Explore ancient ruins, swim with dolphins, and enjoy thrilling water activities all in one place.
One of the highlights of Playa del Carmen are the cenotes, natural sinkholes filled with crystal-clear fresh water. Dive into these cenotes and marvel at the mystical beauty that lies beneath the earth's surface. Whether you're an experienced diver or simply looking to cool off, the cenotes of Playa del Carmen will leave you in awe of nature's wonders.
4. Puerto Vallarta
For a romantic getaway, Puerto Vallarta is the ideal destination with its breathtaking sunsets, picturesque Malecon boardwalk, and thrilling whale watching opportunities. Imagine strolling hand in hand along the Malecon, with the ocean breeze in your hair and the stunning Pacific coastline as your backdrop. The Malecon is lined with sculptures, shops, and restaurants offering a taste of local culture and cuisine.
As the sun sets over the horizon, Puerto Vallarta comes alive with vibrant colors that paint the sky. Enjoy a romantic dinner with your loved one, witnessing a truly mesmerizing sunset that will leave you speechless. The combination of stunning views, warm tropical weather, and a romantic atmosphere make Puerto Vallarta the perfect destination for couples.
One of the most incredible experiences in Puerto Vallarta is whale watching. From December to March, humpback whales migrate to the shores of Puerto Vallarta, providing an unforgettable spectacle. Embark on a whale watching tour and witness these majestic creatures breach, spout, and play in their natural habitat. It's a once-in-a-lifetime opportunity to get up close and personal with these magnificent creatures.
5. Cabo San Lucas
Cabo San Lucas, located at the southern tip of the Baja California Peninsula, offers a unique mix of natural wonders, beachfront golf courses, and a lively marina. Land's End is one of the most iconic landmarks in Cabo San Lucas, featuring unique rock formations that seemingly emerge from the ocean. Marvel at the stunning beauty of this natural wonder and snap some memorable photos to cherish forever.
For golf enthusiasts, Cabo San Lucas boasts world-class golf courses with breathtaking ocean views. Tee off against a backdrop of pristine beaches and turquoise waters, and enjoy a challenging game in paradise. Whether you're a seasoned golfer or a beginner, Cabo San Lucas offers a golfing experience like no other.
Cabo San Lucas is also home to a vibrant marina, where you can indulge in boating excursions, fishing trips, and sunset cruises. Explore the waters surrounding Cabo San Lucas and discover hidden coves, secluded beaches, and the majestic marine life that inhabits the area. The marina is also a hub for dining and entertainment, offering an array of restaurants, bars, and shops to explore.
6. Mazatlán
Mazatlán, known for its stunning colonial architecture, golden zone, and unique pulmonia rides, offers a glimpse into Mexico's rich history and culture. The city's historic center is a testament to its colonial past, featuring beautiful buildings and plazas that transport you back in time. Take a leisurely stroll through the vibrant streets, admire the architecture, and soak in the charm of this cultural gem.
The golden zone of Mazatlán is a popular tourist area, known for its beautiful beaches, luxurious resorts, and vibrant nightlife. Indulge in the laid-back atmosphere as you relax on the sandy shores or sip on a refreshing cocktail at a beachfront bar. The golden zone offers a variety of entertainment options, from beach clubs to live music venues, ensuring there's never a dull moment.
One of the unique experiences in Mazatlán is taking a pulmonia ride. Pulmonias are open-air taxis that have become an iconic mode of transportation in the city. Hop on one of these colorful vehicles and explore the city in style, taking in the sights, sounds, and flavors of Mazatlán. It's a fun and memorable way to navigate the city and immerse yourself in its vibrant culture.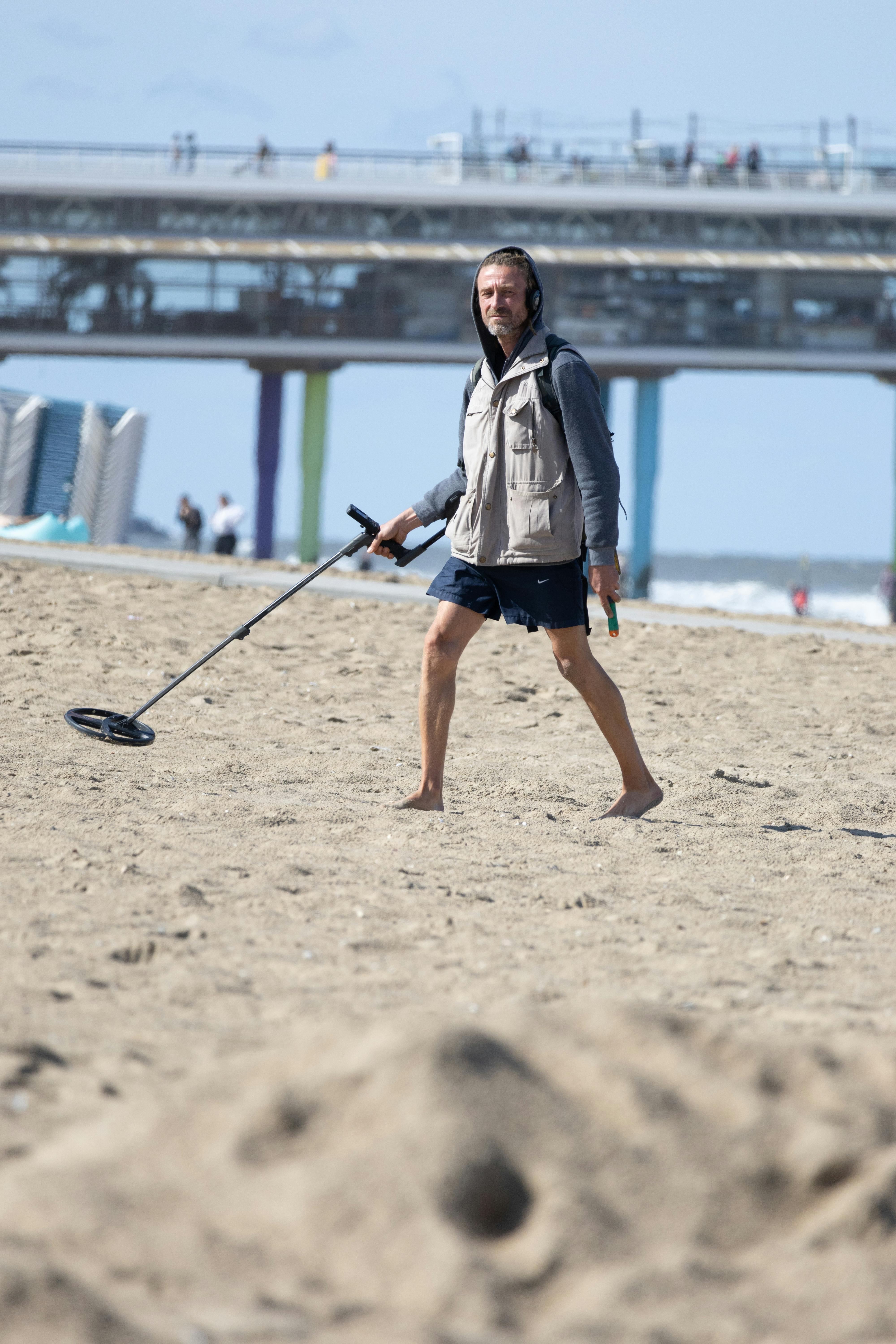 7. Riviera Nayarit
Riviera Nayarit, located on the Pacific coast of Mexico, is a hidden gem that offers luxury villas, the upscale Punta Mita area, and the bohemian charm of Sayulita. If you're looking for a luxurious getaway, Riviera Nayarit's villas are the epitome of opulence. Nestled along pristine beaches and surrounded by lush greenery, these villas provide the perfect sanctuary for relaxation and rejuvenation. Immerse yourself in privacy and luxury, pampered by world-class amenities and personalized service.
Punta Mita, an upscale area within Riviera Nayarit, is known for its world-class resorts, golf courses, and exclusive amenities. Indulge in a luxurious beachfront retreat, surrounded by lush landscapes, stunning ocean views, and unparalleled service. Whether you're seeking relaxation or adventure, Punta Mita offers the best of both worlds.
For a more bohemian and laid-back vibe, Sayulita is a charming surf town that captures the essence of Mexico's coastal beauty. Sayulita's colorful streets are lined with shops selling unique handicrafts, trendy boutiques, and laid-back cafes. Take a surf lesson, explore the nearby secluded beaches, or simply soak in the vibrant atmosphere of this bohemian paradise.
8. Cozumel
Cozumel, a picturesque island located in the Caribbean Sea, is a haven for underwater enthusiasts with its reef snorkeling and scuba diving opportunities. Dive into the clear, turquoise waters of Cozumel and discover a vibrant underwater world teeming with colorful tropical fish, coral reefs, and marine life. Snorkel along the reefs, marveling at the biodiversity and immersing yourself in the beauty of nature.
For certified divers, Cozumel offers world-renowned dive sites that cater to all levels of experience. Explore underwater caves, navigate through enchanting coral formations, and perhaps encounter sea turtles, eagle rays, and nurse sharks along the way. With warm waters, excellent visibility, and a plethora of dive shops and operators, Cozumel is a scuba diver's paradise.
If you prefer to stay on land, Cozumel's Chankanaab Beach Adventure Park is a must-visit. This eco-park offers a variety of activities, including snorkeling, zip-lining, and swimming with dolphins. Enjoy a day filled with adventure and natural beauty, surrounded by lush vegetation and the breathtaking Caribbean Sea.
9. Puerto Escondido
Known as one of the world's top surf spots, Puerto Escondido offers exhilarating waves, Zicatela Beach, and mesmerizing bioluminescence. If you're a surfing enthusiast or simply want to learn how to ride the waves, Puerto Escondido's Zicatela Beach is the place to be. Known as the "Mexican Pipeline," Zicatela Beach boasts powerful and challenging waves that attract surfers from all over the world. Test your skills on these impressive swells, or simply watch in awe as the pros showcase their talent.
During the nighttime, Puerto Escondido offers a magical natural phenomenon: bioluminescence. Witness the ocean light up with glowing blue swirls as the microorganisms in the water emit a dazzling display of light. Take a nighttime swim or kayak tour to experience this enchanting spectacle up close, creating a memory that will last a lifetime.
10. Isla Holbox
Isla Holbox, a hidden gem in the Yucatan Peninsula, is renowned for its eco-friendly tourism, whale sharks, and pristine white sand beaches. Immerse yourself in the untouched beauty of Isla Holbox as you explore the island's natural wonders. With limited vehicles and a focus on sustainable tourism, Isla Holbox offers a tranquil escape from the hustle and bustle of everyday life.
One of the highlights of visiting Isla Holbox is the opportunity to swim with whale sharks. These gentle giants migrate through the waters surrounding the island, offering a unique and unforgettable experience. Join a guided tour and dive into the water alongside these majestic creatures, marvelling at their immense size and grace.
In addition to whale sharks, Isla Holbox's beaches are simply paradise. Walk along stretches of soft white sand, take a dip in the warm turquoise waters, and bask under the glorious Mexican sun. Isla Holbox's pristine beaches provide the perfect setting for relaxation and rejuvenation, allowing you to unwind and connect with nature.
In conclusion, Mexico offers a plethora of beach honeymoon destinations that cater to every taste and desire. Whether you're seeking natural wonders, rich history and culture, thrilling adventures, or simply a tranquil escape, Mexico has it all. From the stunning beaches of Tulum to the vibrant nightlife of Cancun, the possibilities are endless when it comes to creating your perfect honeymoon in Mexico. So start planning your dream beach honeymoon and get ready for an unforgettable experience in this tropical paradise.