So you're dreaming of a stunning, romantic wedding in a tropical paradise? Look no further than Cancun, Mexico. With its pristine beaches, crystal-clear turquoise waters, and luxurious resorts, it's no wonder that Cancun is a top choice for couples seeking the ultimate destination wedding experience. In this ultimate guide, we'll help you navigate through the process of planning your dream wedding in Cancun, sharing valuable tips, insider advice, and inspiration to ensure your special day is everything you've ever imagined – and more. Get ready to say "I do" in paradise!
1. Why Choose Cancun for Your Destination Wedding
Cancun, Mexico is a popular choice for couples looking to have a destination wedding, and for good reason. The stunning beaches, convenient location, wide range of accommodation options, and all-inclusive resorts make it the perfect location for your special day.
1.1. The Stunning Beaches of Cancun
Imagine exchanging vows with the crystal-clear turquoise waters of the Caribbean Sea as your backdrop. Cancun is famous for its pristine beaches, with soft white sand and breathtaking ocean views. Whether you prefer a small, intimate beach ceremony or a grand celebration by the water, you will find the perfect beach location for your dream wedding in Cancun.
1.2. Convenient Location and Accessibility
One of the advantages of choosing Cancun for your destination wedding is its convenient location. Situated on the eastern coast of Mexico's Yucatan Peninsula, Cancun is easily accessible from major cities in the United States. With numerous direct flights available, you and your guests can arrive in paradise with ease.
1.3. Wide Range of Accommodation Options
Cancun offers a wide range of accommodation options to suit every budget and preference. From luxurious beachfront resorts to charming boutique hotels, Cancun has it all. Whether you envision an all-inclusive resort experience or prefer the privacy of a private villa, you will find the perfect place to stay for you and your guests.
1.4. All-Inclusive Resorts for Hassle-Free Planning
Planning a wedding can be stressful, but choosing an all-inclusive resort in Cancun can make the process much easier. These resorts offer wedding packages that include everything you need for your special day, from the ceremony and reception venues to catering and accommodations. With the help of dedicated wedding planners, you can relax and enjoy a stress-free wedding experience.
2. Legal Requirements for Getting Married in Cancun
Before you say "I do" in Cancun, it's important to familiarize yourself with the legal requirements for getting married in Mexico. Here are some key things to consider:
2.1. Documentation and Paperwork
To legally get married in Cancun, you will need to provide certain documents, such as your passport, birth certificate, and tourist permit. These documents will need to be translated into Spanish and legalized by the relevant authorities. It's important to start the paperwork process well in advance to ensure a smooth and hassle-free wedding.
2.2. Blood Tests and Medical Certificates
In Mexico, it is a legal requirement for couples to undergo blood tests prior to marriage. The tests are conducted to check for sexually transmitted diseases, including HIV. Additionally, couples will need to obtain a medical certificate stating that they are in good health and free from any contagious diseases.
2.3. Requirements for Non-Mexican Citizens
If you or your partner are not Mexican citizens, you will need to obtain a marriage permit from the Mexican authorities. This process typically involves completing an application form, providing the necessary documentation, and paying a fee. It's important to consult with the Mexican embassy or consulate in your home country to understand the specific requirements for non-Mexican citizens.
2.4. Necessary Paperwork for Religious Ceremonies
If you are planning to have a religious ceremony in Cancun, additional paperwork may be required. You will need to provide documentation from your religious institution, such as a letter from your priest or minister confirming your eligibility to marry. It's important to discuss these requirements with your chosen religious venue and gather the necessary paperwork in advance.
3. Best Time to Have a Destination Wedding in Cancun
When it comes to choosing the best time to have your destination wedding in Cancun, there are several factors to consider, including weather and climate, peak season versus off-season, avoiding hurricane season, and planning around major holidays.
3.1. Weather and Climate
Cancun enjoys a tropical climate, with warm temperatures and plenty of sunshine throughout the year. The peak wedding season in Cancun is typically from December to April when the weather is dry and the temperatures are more mild. However, if you prefer a warmer and more vibrant atmosphere, you may consider having your wedding during the summer months when temperatures are hotter and there is a chance of rainfall.
3.2. Peak Season vs. Off-Season
Cancun experiences a peak tourist season from December to April, which coincides with the dry season and pleasant weather. During this time, the city can be quite busy, and prices for accommodations and services may be higher. If you prefer a quieter and more affordable wedding experience, you may consider planning your wedding during the off-season months, such as May to November.
3.3. Avoiding Hurricane Season
Cancun is located in an area prone to hurricanes, with the official hurricane season running from June to November. While the risk of a hurricane hitting during your wedding is relatively low, it's still important to consider this factor when choosing your wedding date. If you want to minimize the chances of encountering a hurricane, it may be best to plan your wedding outside of the hurricane season.
3.4. Planning Around Major Holidays
Cancun is a popular tourist destination, especially during major holidays such as Christmas, New Year's, and Easter. Planning your wedding during these times may result in higher prices and limited availability for venues and vendors. If you want to ensure a smooth and more affordable wedding experience, it's advisable to avoid planning your wedding during these peak holiday periods.
4. Choosing the Perfect Venue in Cancun
Choosing the perfect venue in Cancun is essential to creating the wedding of your dreams. Whether you envision a beachfront resort, a private villa, a rooftop venue with panoramic views, or a historic site or Mayan ruins, Cancun offers a plethora of options to suit every couple's unique style and preferences.
4.1. Beachfront Resorts and Hotels
Cancun is renowned for its luxurious beachfront resorts and hotels, offering stunning ceremony and reception venues right on the sand. Imagine exchanging vows with the sound of the ocean waves as your backdrop, followed by a reception under the starry night sky. These resorts often have dedicated wedding planners and experienced staff who can help bring your vision to life.
4.2. Private Villas and Mansions
For couples seeking privacy and exclusivity, Cancun offers a range of private villas and mansions that can serve as the perfect wedding venue. These properties often come with spacious outdoor areas, lush gardens, and beautiful ocean views. Whether you prefer a intimate ceremony with close family and friends or a grand celebration with an elaborate reception, a private villa can provide the perfect setting for your dream wedding.
4.3. Rooftop Venues with Panoramic Views
If you're looking for a unique and unforgettable wedding venue, consider a rooftop location with panoramic views of Cancun's stunning skyline and coastline. These venues often provide a modern and stylish backdrop for your wedding, with breathtaking vistas that will leave your guests in awe. Whether you choose a day or evening wedding, a rooftop venue can provide an elegant and sophisticated atmosphere.
4.4. Historic Sites and Mayan Ruins
For history lovers and couples seeking a truly extraordinary wedding experience, Cancun offers the opportunity to exchange vows at historic sites and Mayan ruins. Imagine getting married in the presence of ancient structures that have stood for centuries, surrounded by the rich history and culture of the Mayan civilization. These venues provide a unique and romantic setting that will make your wedding truly unforgettable.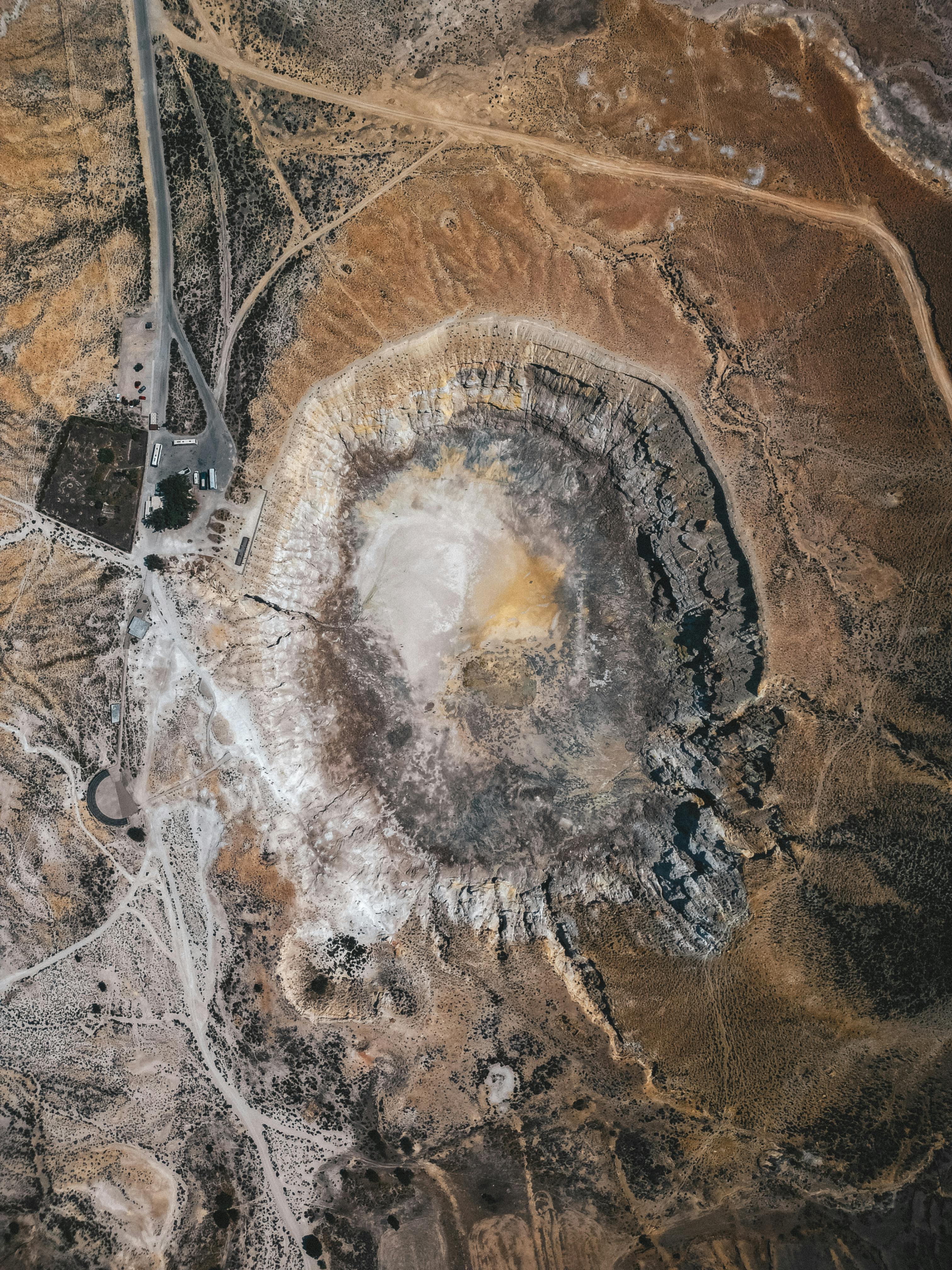 5. Selecting Your Wedding Vendors in Cancun
Selecting the right wedding vendors in Cancun is crucial to ensure a seamless and memorable wedding day. From wedding planners and coordinators to photographers and videographers, floral designers and decorators, and DJs and entertainment services, Cancun offers a wide range of talented professionals to meet your every wedding need.
5.1. Wedding Planners and Coordinators
A wedding planner or coordinator can be your best friend when it comes to planning a destination wedding. They have the local knowledge and expertise to handle all the logistics and details, ensuring a stress-free and smooth wedding experience. From assisting with venue and vendor selection to coordinating timelines and managing budgets, a wedding planner can help bring your vision to life.
5.2. Photographers and Videographers
Capturing the memories of your special day is essential, which is why selecting the right photographers and videographers is so important. Cancun is home to a multitude of talented professionals who specialize in destination weddings. They have a keen eye for capturing the perfect shots and creating beautiful videos that will allow you to relive your wedding day for years to come.
5.3. Floral Designers and Decorators
Flowers and decor play a crucial role in setting the ambiance and style of your wedding. Cancun is home to skilled floral designers and decorators who can turn your wedding vision into reality. Whether you prefer a rustic and bohemian theme or an elegant and glamorous affair, these professionals can create stunning floral arrangements and design elements that will leave a lasting impression on your guests.
5.4. DJs and Entertainment Services
Music and entertainment are key components of any wedding celebration. In Cancun, you will find a diverse range of DJs and entertainment services that can cater to your specific musical tastes and preferences. From live bands to DJs who specialize in various genres, these professionals can create the perfect atmosphere for your reception, ensuring that your guests have a night to remember.
6. Pre-Wedding Activities and Excursions in Cancun
Cancun offers a wealth of pre-wedding activities and excursions to keep you and your guests entertained throughout your stay. Whether you want to explore the Mayan ruins of Tulum, swim with dolphins at Xel-Ha Park, go snorkeling or scuba diving in the Great Maya Reef, or experience the vibrant shopping and nightlife scene in downtown Cancun, there is something for everyone.
6.1. Exploring the Mayan Ruins of Tulum
Tulum, located just a short drive from Cancun, is home to some of the most impressive Mayan ruins in Mexico. A visit to this ancient archaeological site is like stepping back in time and offers a unique opportunity to immerse yourself in the rich history and culture of the Mayan civilization. Exploring the ruins together can be a memorable experience for you and your wedding party.
6.2. Swimming with Dolphins at Xel-Ha Park
For a truly unforgettable experience, consider swimming with dolphins at Xel-Ha Park. Located in a natural inlet on the Riviera Maya, this eco-park offers the opportunity to interact with these magnificent creatures in a responsible and educational environment. Swimming with dolphins can be a once-in-a-lifetime experience that you and your guests will cherish forever.
6.3. Snorkeling and Scuba Diving in the Great Maya Reef
Cancun is a paradise for water sports enthusiasts, and snorkeling and scuba diving are among the most popular activities. The Great Maya Reef, the second-largest coral reef system in the world, is just off the coast of Cancun and offers an underwater world of colorful marine life and stunning coral formations. Whether you're a seasoned diver or a beginner, exploring the reef together can be a truly memorable experience.
6.4. Shopping and Nightlife in Downtown Cancun
If you and your guests enjoy shopping and a vibrant nightlife scene, a visit to downtown Cancun is a must. The city center is brimming with shops, boutiques, and markets where you can find everything from local crafts and souvenirs to high-end fashion brands. As night falls, downtown Cancun comes alive with a diverse range of restaurants, bars, and clubs, offering something for every taste and style.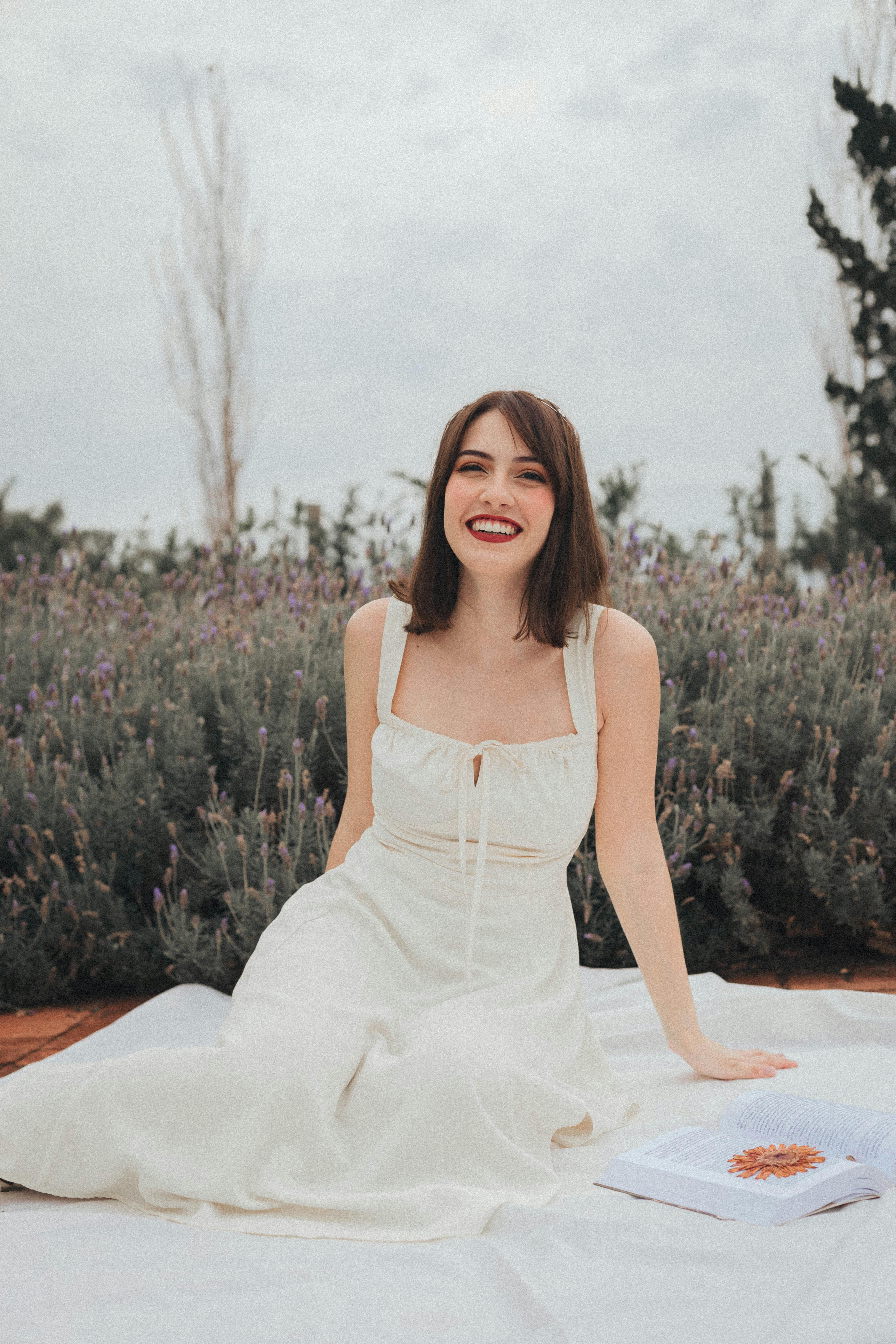 7. Planning Your Destination Wedding Menu
When it comes to planning your destination wedding menu in Cancun, you have a plethora of options to choose from. Whether you want to indulge in traditional Mexican cuisine, savor fresh seafood and ceviche, enjoy international and fusion flavors, or customize the menu to suit your unique tastes, Cancun can cater to your every culinary desire.
7.1. Traditional Mexican Cuisine
Mexico is famous for its flavorful and vibrant cuisine, and a destination wedding in Cancun offers the perfect opportunity to showcase traditional Mexican dishes. From tamales and enchiladas to mole and chiles rellenos, your guests will be treated to a feast of authentic Mexican flavors that will leave them wanting more.
7.2. Seafood and Fresh Ceviche
Given its coastal location, Cancun is renowned for its fresh seafood. Incorporating local catch into your wedding menu can provide a delicious and memorable culinary experience for you and your guests. From grilled snapper and shrimp tacos to ceviche made from the freshest ingredients, seafood lovers will be in paradise.
7.3. International and Fusion Cuisine
Cancun is a melting pot of cultures, and its culinary scene reflects this diversity. If you and your partner have international tastes or want to explore fusion flavors, Cancun offers a wide range of international and fusion cuisine options. Whether you prefer Italian pasta dishes, Asian-inspired sushi, or savory Mediterranean flavors, your wedding menu can be tailored to suit your preferences.
7.4. Customizing the Menu to Suit Your Tastes
One of the advantages of having a destination wedding is the flexibility to customize every aspect of your special day, including the menu. Whether you have dietary restrictions or specific preferences, many venues and catering services in Cancun offer the option to create a personalized menu. This allows you to choose dishes that are not only delicious but also reflect your unique taste and style.
8. Incorporating Mexican Wedding Traditions
If you want to infuse your destination wedding in Cancun with the rich cultural heritage of Mexico, incorporating Mexican wedding traditions can add a special touch to your celebration. From the unity ceremony and arras to traditional Mexican wedding favors and lively entertainment such as Mariachi bands and folkloric dancers, these traditions can create a unique and unforgettable wedding experience.
8.1. The Unity Ceremony and Arras
The unity ceremony and arras are two cherished Mexican wedding traditions. The unity ceremony involves the couple's parents and symbolizes the joining of two families. The arras, or wedding coins, are 13 gold or silver coins that are exchanged between the couple as a symbol of their commitment to each other and their shared responsibilities.
8.2. Traditional Mexican Wedding Favors
Traditional Mexican wedding favors, known as recuerdos, are a way to thank your guests for attending your wedding. These favors often include small gifts or trinkets that represent Mexican culture, such as mini piñatas, papel picado (colorful paper decorations), or traditional Mexican candies. These favors serve as a reminder of your special day and can be a lovely keepsake for your guests.
8.3. Mariachi Bands and Folkloric Dancers
To infuse your wedding with the lively and vibrant spirit of Mexico, consider hiring a Mariachi band or folkloric dancers. Mariachi bands, dressed in traditional outfits and playing lively music, can create a festive atmosphere and get your guests up on their feet. Folkloric dancers, dressed in colorful costumes, can perform traditional Mexican dances and entertain your guests with their energetic performances.
8.4. Creating a Mexican Wedding Fiesta
For a truly immersive experience, consider creating a Mexican wedding fiesta. This can include vibrant decorations such as papel picado, colorful table linens, and traditional Mexican pottery. Serving traditional Mexican dishes, offering signature Mexican cocktails such as margaritas and mezcal drinks, and having a lively dance floor with music ranging from salsa to cumbia can create a festive and unforgettable celebration.
9. Managing Your Destination Wedding Budget in Cancun
Weddings can be expensive, but with careful planning and budgeting, you can have the wedding of your dreams in Cancun without breaking the bank. Here are some tips to help you manage your destination wedding budget:
9.1. Setting a Realistic Budget
Before you start planning your destination wedding in Cancun, it's crucial to set a realistic budget. Consider factors such as the number of guests, the venue, catering, decor, entertainment, and other expenses. By having a clear understanding of your budget from the beginning, you can make informed decisions and avoid any financial surprises.
9.2. Comparing Venue and Vendor Prices
Researching and comparing prices from various venues and vendors in Cancun can help you make cost-effective choices. Reach out to multiple venues and vendors, request quotes, and compare what they offer in terms of services and prices. This will allow you to choose options that fit within your budget while still meeting your wedding vision and expectations.
9.3. All-Inclusive Packages vs. À La Carte Services
Consider whether an all-inclusive package or à la carte services are best suited for your budget and wedding vision. All-inclusive packages often bundle various services together, including venue, catering, and accommodations, which can be a cost-effective option. On the other hand, à la carte services allow you to customize your wedding experience by selecting individual services based on your preferences and budget.
9.4. Tips for Saving Money without Compromising on Quality
There are several ways to save money without compromising on the quality of your destination wedding in Cancun. Consider having your wedding during the off-peak season when prices may be lower. Opt for local and seasonal flowers to reduce costs, and choose a smaller guest list to keep expenses down. Additionally, consider DIY projects for decor or enlist the help of friends and family to save on wedding planning costs.
10. Destination Wedding Etiquette and Tips for Guests
If you are planning a destination wedding in Cancun, it's important to consider destination wedding etiquette and provide your guests with the necessary information to ensure a smooth and enjoyable experience. Here are some tips to help your guests navigate the destination wedding:
10.1. Save the Date and Invitation Etiquette
Send out save the date cards well in advance to give your guests ample time to make travel arrangements. Once your wedding plans are final, follow up with formal invitations that include travel and accommodation information, as well as any specific details or requirements for the wedding.
10.2. Appropriate Attire for a Beach Wedding
Inform your guests about the appropriate attire for a beach wedding in Cancun. While beach weddings are generally more casual than traditional weddings, it's important for guests to dress appropriately for the occasion. Men can opt for lightweight suits or dress shirts with trousers, while women can wear flowy dresses or skirts. It's advisable to avoid high heels and opt for comfortable footwear suitable for sandy beaches.
10.3. Travel and Accommodation Information
Provide your guests with comprehensive travel and accommodation information to make their planning process smoother. Include details such as airport information, transportation options from the airport to the venue, accommodation recommendations, and any group rates or discounts that may be available. This will help your guests plan their trip and navigate the logistics of attending your destination wedding.
10.4. Cultural Considerations and Respectful Behavior
As you and your guests embark on this exciting adventure, it's important to respect and embrace the local culture and customs of Cancun. Encourage your guests to be mindful of cultural differences, such as tipping practices, greeting customs, and local norms. It's always appreciated to learn a few basic phrases in Spanish, and to show respect for the environment and local communities throughout your stay.
In conclusion, choosing Cancun for your destination wedding offers a perfect blend of stunning beaches, convenient location, diverse accommodation options, and all-inclusive resorts that make wedding planning a breeze. Understanding the legal requirements, considering the best time to have your wedding, selecting the perfect venue, and hiring the right vendors will help create a magical experience. Incorporating Mexican traditions, managing your budget, and providing helpful information to your guests will ensure a smooth and memorable destination wedding in Cancun, Mexico.